Heidi Jaegers – Owner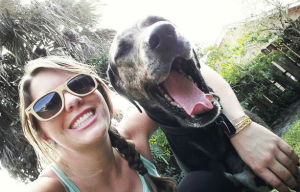 My name is Heidi and I am the owner of Aja Pet Service. I grew up in Palm Beach Gardens and graduated from the Harriet L. Wilkes Honors College of Florida Atlantic University located in Jupiter, Florida. What can I say, I have solid roots in my community. After college I dove head first into the insurance business. I soon discovered that it was not my passion and continued searching for my niche, it was then that I found my calling. Friends and family started recommending me for pet sitting gigs while I was looking for a "real job" until it dawned on me. A long-term career is not limited to a 9 to 5 desk job! I consulted some friends and conducted some research and created Aja Pet Service almost 12 years ago. I am so blessed that my passion became my career. Growing up I had all kinds of furry and scaly pets that I considered friends. (Horses, dogs, cats, chickens, ducks, goats, rabbits, fish, snakes, iguanas, turkeys, etc.) I love all kinds of animals and makes sure that I give every pet the same care and attention that she gives her own (borderline spoiling them). I have taken that approach to hire, train, and yes… even TEST all of our team members so our clients are sure to get the same impeccable service. If you love what you do, you will never work a day in your life – Marc Anthony
Teah – Sitter
Hello my name is Teah. I am a local educator in Palm Beach County. I often volunteer with the local animal control centers in the area, fulfilling my love for animals. My upbeat, positive attitude and commitment to customer service allows me to meet the needs of clients. I have a background in athletics, health, education, and caring for animals. I believe in providing the highest level of service while maintaining ethical standards. I have a Bachelors and Masters degree in the area of counseling and psychology. I am able to pet sit in Boynton, West Palm Beach, Palm Beach Gardens, North Palm Beach, Palm Beach, etc. I am cannot wait to meet my next workout fur buddy!
Ksenia – Sitter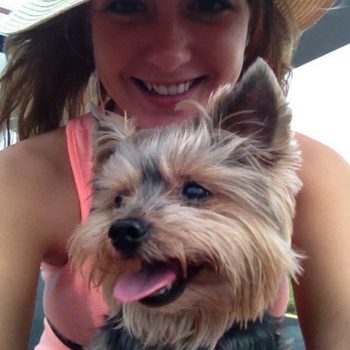 Hello! My name is Ksenia and I look forward to the opportunity to work with you and your lovely pets! Cats and dogs have always been part of my life growing up and it's always a pleasure to spend time with such amazing creatures! In the past I've worked as nanny, yacht stewardess, and corporate flight attendant, so I am prepared to be of service on every level of specific maintenance and care for your home and pets. I currently reside in Boynton Beach but am available for dog-walking and pet-sitting anywhere in Palm Beach County.
Kaleigh – Sitter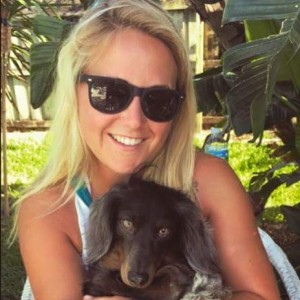 Hi everyone! My name is Kaleigh and I'm available for dog walking with Aja Pet Service. I'm a dog lover and owner. I adore my long-haired dachshund, Dexter, and often refer to him as my son or fur child. I'm a PE teacher and coach in Martin County but I live in Palm Beach County. With my busy school schedule coaching fall and spring sports my availability is typically limited to the summer months. I am happy to offer dog walking and cat sitting services in Palm Beach Gardens and Jupiter areas. Looking forward to meeting and working with you and your pets!
Alejandro – Sitter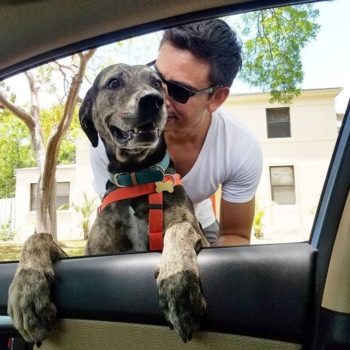 My name is Alejandro and I'm located in Lake Park, Florida. I enjoy being around animals and pet sitting is a great way for me to get my fix since I cannot have any pets of my own at the moment. I have a full time job during the day, so I would mostly be available for overnight pet sitting, cat sitting, and long evening dog walks. I can on occasion be available for a quick afternoon walk as long as it's in West Palm Beach because I work at a local non profit downtown. I look forward to getting to know your adorable animal children.
Alix- Sitter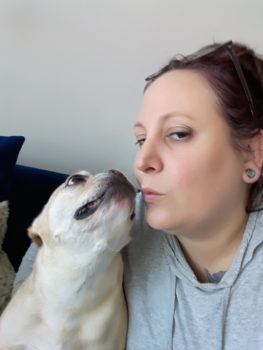 Hello, my name is Alix. I have always deeply loved and respected animals. Growing up in the Caribbean I had pets of all kinds and felt a strong connection with all of them. As an adult I have traveled and lived all over the world, advocating for animals, often pet-sitting as a source of income and enjoyment. I have mostly cared for dogs, cats, horses, rodents, turtles, reptiles and birds, treating all of these animals as they were my own. When I lived in Canada, I worked at a chimpanzee sanctuary which was a very educational experience. I have also worked on farms in case you have a pet pig or cow or chicken! I settled in West Palm Beach about 3 years ago, working for a local nonprofit and am really looking forward to meeting you and your pets.
Ashley – Sitter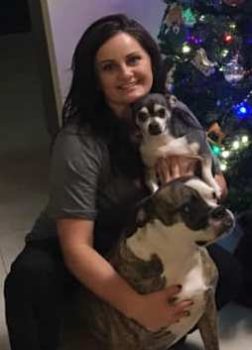 My name is Ashley. Growing up I always had animals. From dogs and cats to guinea pigs and hamsters. I decided early on that I wanted to make a profession out of working with animals. I graduated with a zoology degree from Santa Fe College, which started my career. I've worked with domestic, exotic, and marine mammals. I also toured with 101 Dalmatians the musical as one of four dalmatian trainers. I now reside in Palm Beach County with my husband who is also a pet sitter, his bio is just below mine! Rob and I have 3 dogs, with one being a foster, and I completed my Masters Degree last year. I am a social worker during the weekdays but I still love to work with animals whenever I can!
Robert- Sitter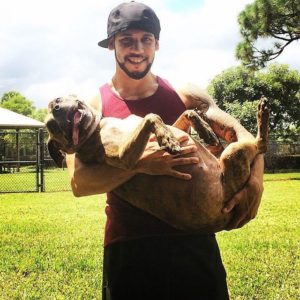 Hello all! My name is Robert. I'm located in Palm Beach Gardens but originally from New York. I'm available for dog walking as well as pet sitting. Since a young age, I was instilled with an admiration and respect for all types wonderful and different creatures. Growing up we had dogs, cats, hamsters, birds, an assortment of reptiles, rabbits, fish..you name it! My wife, Ashley, and I currently have 2 dogs of our own with an additional foster dogs, Bo. We love our pets and balance our lives around their well-being, so we know how hard it can be sometimes to find time to enjoy ourselves without worrying if they are alright. With that said, I look forward to helping you find the time to enjoy yourself, while knowing that your pets are in good hands.
Paul – Sitter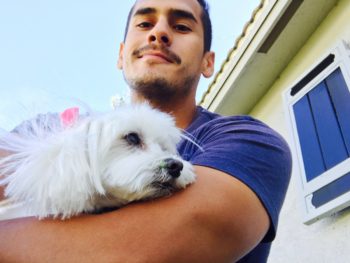 My name is Paul. I was born in Ecuador and I'm currently living in Wellington, Florida. I work with horses, llamas, sheep, goats, cats, and dogs. I work as a groom full time. It's so much fun working with horses every day but I enjoy pet sitting for all kinds of animals but kitty cats are my favorite and work best with my schedule. I have a happy, healthy, handsome son that motivates me to push myself harder each and every day. Looking forward to meeting you and your furry children.
Courtney- Sitter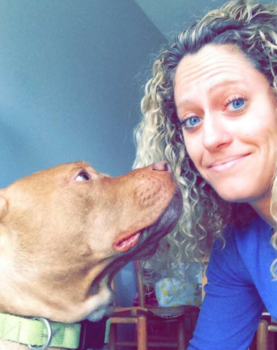 Hey, my name is Courtney. I moved to Florida 4 years ago from Cincinnati, and I do not think I will ever move back, who doesn't want to live in paradise?! I love pets but due to my schedule I am unable to have one of my own. I am available for cat sitting in Palm Beach Gardens,  Jupiter, Abacoa, and The Heights communities.  I am looking forward to meeting you and your fur babies.
Juli – Sitter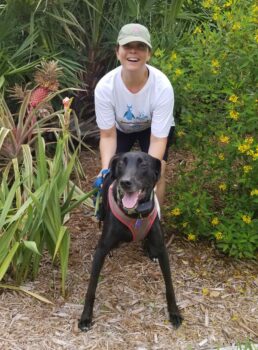 My name is Juli. I am excited about the opportunity to provide exceptional care to your fur babies, love on them, and protect them as if my own! I recently moved to West Palm Beach from Portland, Oregon and live in the Northwood neighborhood. In Oregon, I raised my six year old golden lab, Bella, from the time she was an eight week old puppy. I worked full time as an Advocate for crime victims and provided pet care services to dogs and cats of all sizes and ages.  I am currently pursuing my law degree. I grew up with cats and dogs and they were always important members of my family. This allowed me to develop a deep understanding and respect for the bond between our pets and ourselves. I learned early on that they are a lot like us in many ways-highly intelligent, emotional creatures, each with their own unique personality and each needing love and companionship in order to thrive. I assure you that your "babies" will be treated like family while in my care so that you may have peace of mind while you are away. I am available for morning, afternoon, evening walks as well as overnights. Looking forward to meeting you and your pet!
Bettina- Sitter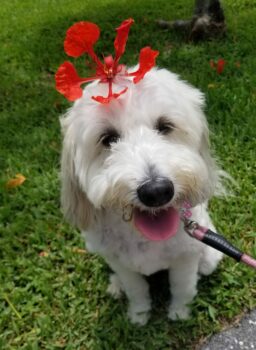 Hello – I'm Bettina, a native of Hungary. Prior to life in the States, I studied in Europe, got my Bachelors degree & worked in pharmaceuticals doing clinical research. My career required a lot of travel; and traveling  got very old – it was time for a change.  When I left clinical research, I began helping friends with their furry and feathery children because they can sense my passion and love for all animals. Nurturing them is second nature.  They innately understand my love & I immediately connect with them. They come to know they can count on me – unconditionally.  It's a privilege to be trusted with your pets and you can be sure that I will live up to your expectations of loving care when you can't be there.