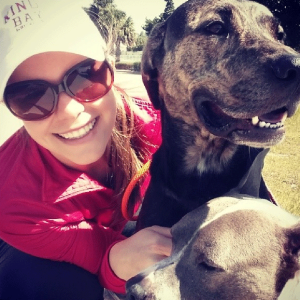 If there is one question we are asked over and over, it has to be: "Why did you start a pet care business?" Simple! I love all kinds of animals. My world revolves around them. Plain and simple. I also like to travel. Plain and simple.
I was faced with the same dilemma every pet parent is faced with,"Who do I trust to watch the "angels" while I'm away?" Here at Aja Pet Service we like to think that we have assisted our clients with thousands of stress-free vacations and worry-free workdays. (Well, at least the pet care part of them!) We know that we have the best job in the world. We get to deliver peace of mind to our clients by showering their "kids" with love and affection.
Our promise to our clients is simple. Loving care for your pet at home and peace of mind for you. We are at your service and Aja Pet Service is so good you'll wonder how you ever managed without us in the first place.